Damon 3 – comfortable and reliable treatment!
Damon 3 – ligatingless ceramic braces, combines the advantages of low friction passive self-ligating system with weak forces superelastic arches.
Using this system achieved excellent results for each individual patient. You can avoid the use of palatal expansion and orthodontic extraction. Using the treatment Damon 3, you will receive, what would expect – a beautiful smile with a high level of comfort!
Half-bracket is made of metal, and the second component of its special patented reinforced ceramic composite material that is highly resistant to abrasion and discoloration. This makes it more aesthetically pleasing on your teeth.
Damon 3 advantage over other composite systems – it saves your time, due to the unique shape of the base bracket, which is perfectly compatible with the surface of the tooth. Due to this quality, to facilitate the rapid and correct positioning of braces provide better fixation and ease of removal from the teeth after treatment.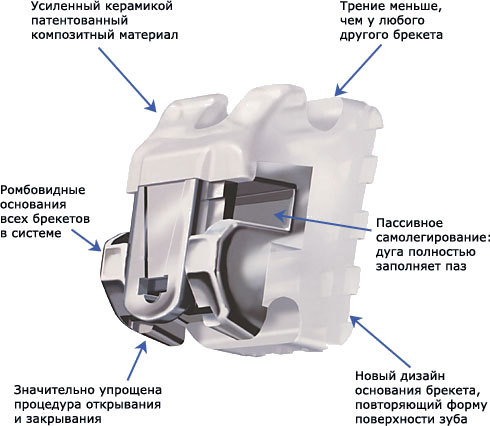 To Main
To Top