What are braces Smart Clip SL3?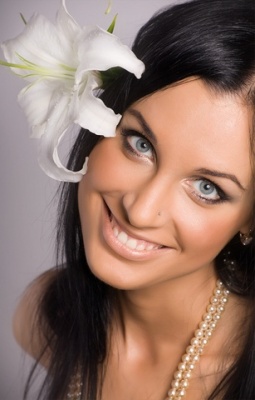 Smart Clip SL3 – a completely new system, which has absorbed the best of self-ligation technology and the latest developments engineers. It has a unique design of braces with four wings and horizontal groove arch. This is the first self-ligating system, the arch which is fixed and held in the groove of the bracket due to snap Nitinol (an alloy of titanium and nickel) clips. Using in the production of braces nitinol, the company «3M Unitek» has achieved the best results. This system is not susceptible to corrosion and erosion, and it is unique in that it has a shape memory effect and a force (Nikel-Titanium the alloy remembers its original shape). This alloy is used also in space for satellites.
The system is programmed so that the arch prevent accidental loss of the bracket out of the groove. In addition, if the applied force exceeds the permissible limits, the bracket frees arch. Through this mechanism, we can not worry about overdosing forces recommended for biocompatible tooth movement. And you, with improved comfort, with virtually no pain and in a short time will pass the course of treatment.
To Main
To Top